three down, five to go
I'd just started a mini hat-knitting marathon (making hats for charity) when Laura mentioned that there was a hat knitalong going on. Glad to be a part of this great group!
So far I've used up leftovers from old projects to knit a gryffindor colors striped hat, a blue hat with ridges, and a white-gray marled hat.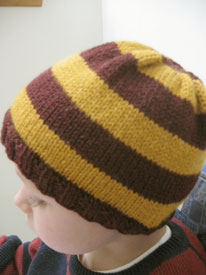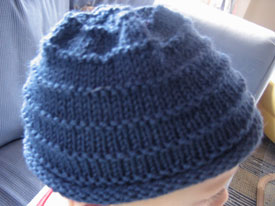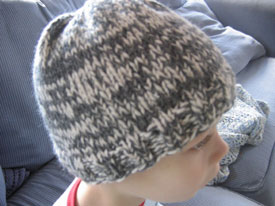 I've got at least one more hat for charity planned and then my boys will be getting hats knit out of some yarn we kool aid dyed and I've got one or two planned for myself. (More info is on my blog
here
and
here
.)
Thanks for letting me hat along with everyone!