Almost done!
Well, it feels like it. I mean, when your done the hat, all you have to do it the ears and ear flaps. This is going very quickly. I'm very happy, because I have a boat load of christmas gifts to knit.
The model for this picture was within arms reach. I am not modeling the hat:
a) because I'm sick
b) I have a towel on my head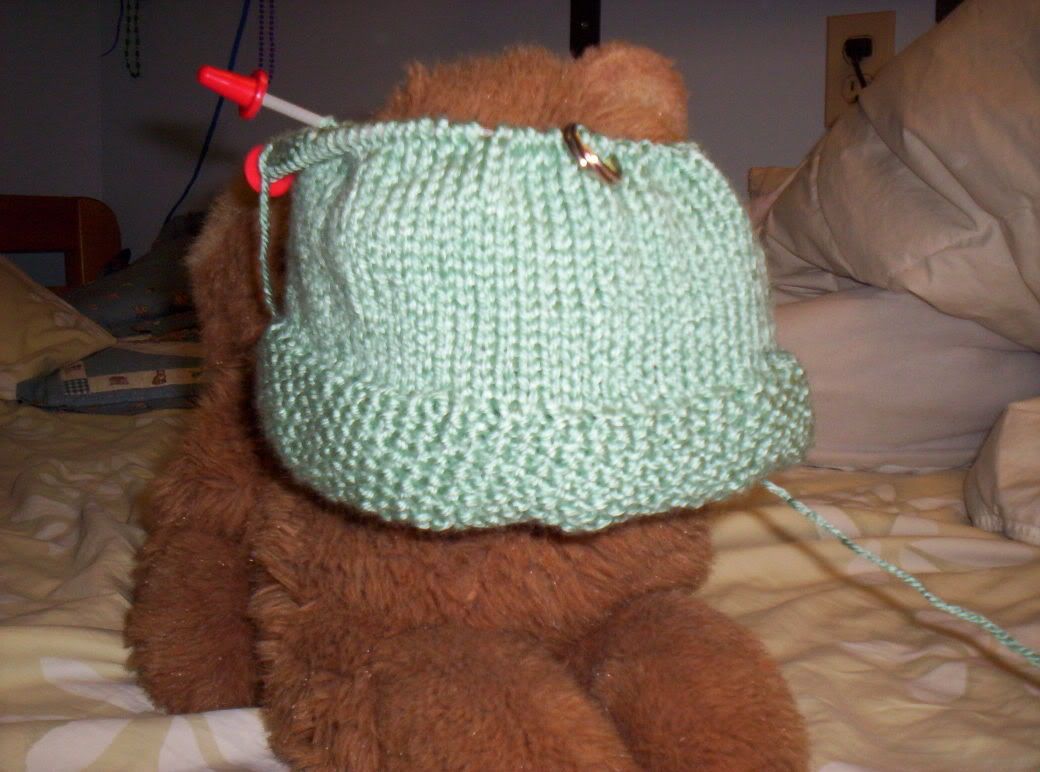 So what do you think? Hopefully my next post will be of a finished hat. Wish me luck!
-Karen