two more hats
On my way to another hat trick!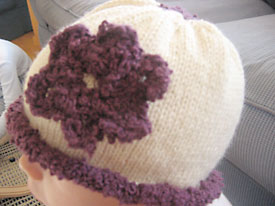 A girly hat with Debbie Bliss cashmerino astrakhan trim and flower for "Caps for Kids" and a kool aid-dyed cap for son #1.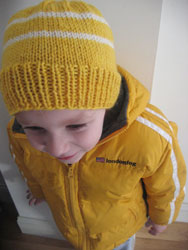 Still to come: one more kool aid cap (for son #2) and at least one hat for me. More details on
my blog
.
Love all the hats everyone is making. Such great styles! I'm kind of a plain hat person, but it's fun to see the rest of you making all these fabulous different hats. Hat on, everyone!