The beginings of a hat
Hi everyone! I am so glad to be in this KAL. I have many hats to knit this season!
So far I have started on the Kitty Ville hat from SnB for my friend. She chose a nice sea foam green to go with a winter coat. I have finished the seed stitch and am knitting away.
Here is a picture of the progress: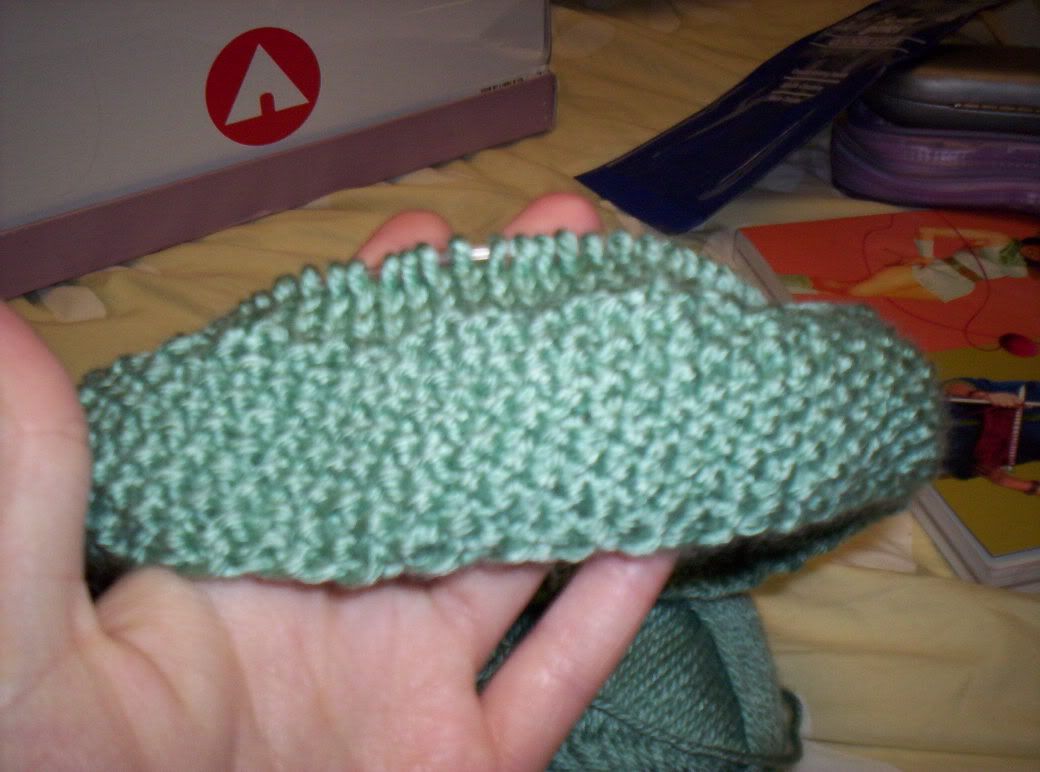 Happy knitting!
-Karen