Does this Count?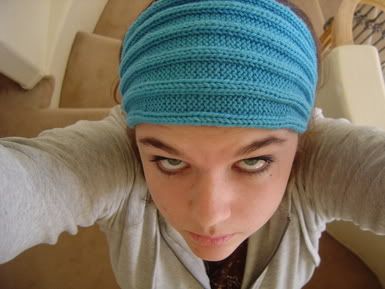 I'm not sure is this counts for the "Cover Your Head" thing. It's not really a hat, but It covers my head!
Yarn: Cascade 220
Needles: US Size 5 straight
Pattern:
Panta
I like this Headband thingie. I'm not sure if I'll get a chance to wear it all that often because of the weather down here in Southern California, but I like it anyway.