Seeing double
Yes, it just so happens that I knit two of the same hats. And I am also going to knit another kitty ville hat! I guess I just liked the pattern so much, I had to make it again......
So any ways, here are my two Nautilus hats (pattern by Marnie MacLean). They turned out beautifuly. The spirals are cute, and the yarn (Bernat Satin in Snow) used is soft and warm! I also manged to get two hats (barely!) from one skein.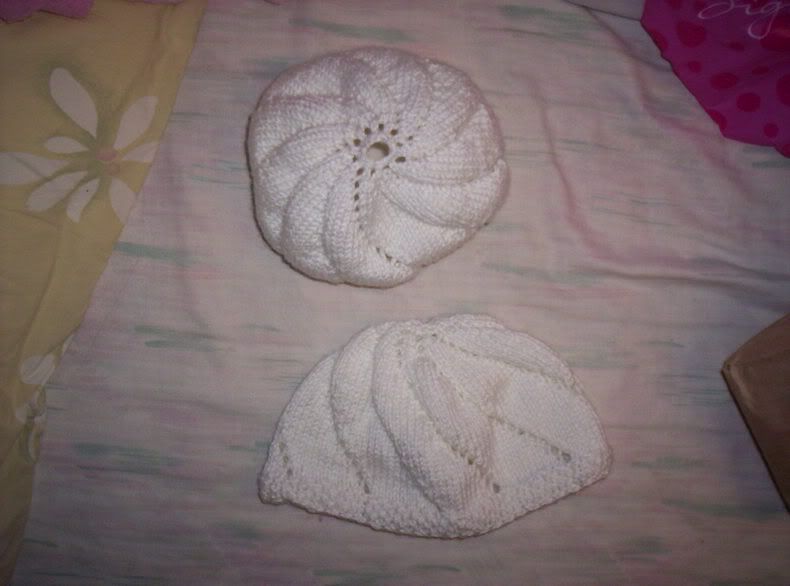 The smaller one (shown from top to show awsome spiral!) is for a friend that is paying for it, the larger one (shown flat) is a christmas gift for a dear family friend. I may add a flower to the seccond one, I think it would be cute!

-Karen
P.S., hat trick! woot!